Never heard of an automation tool? Never typed a string of code? With Claudio, that is not a problem.
Claudio is the simplest and most intuitive platform on the market that will transform all your dreams of speed, control and absence of mistakes into reality.
Book a free demo. We love to solve your problems.
Just log in your dashboard and Claudio will guide you through.
You will only need to choose the trigger and the apps to connect.
Use the "drag & drop" editor.
Connect and disconnect whenever you want.
Create logic conditions.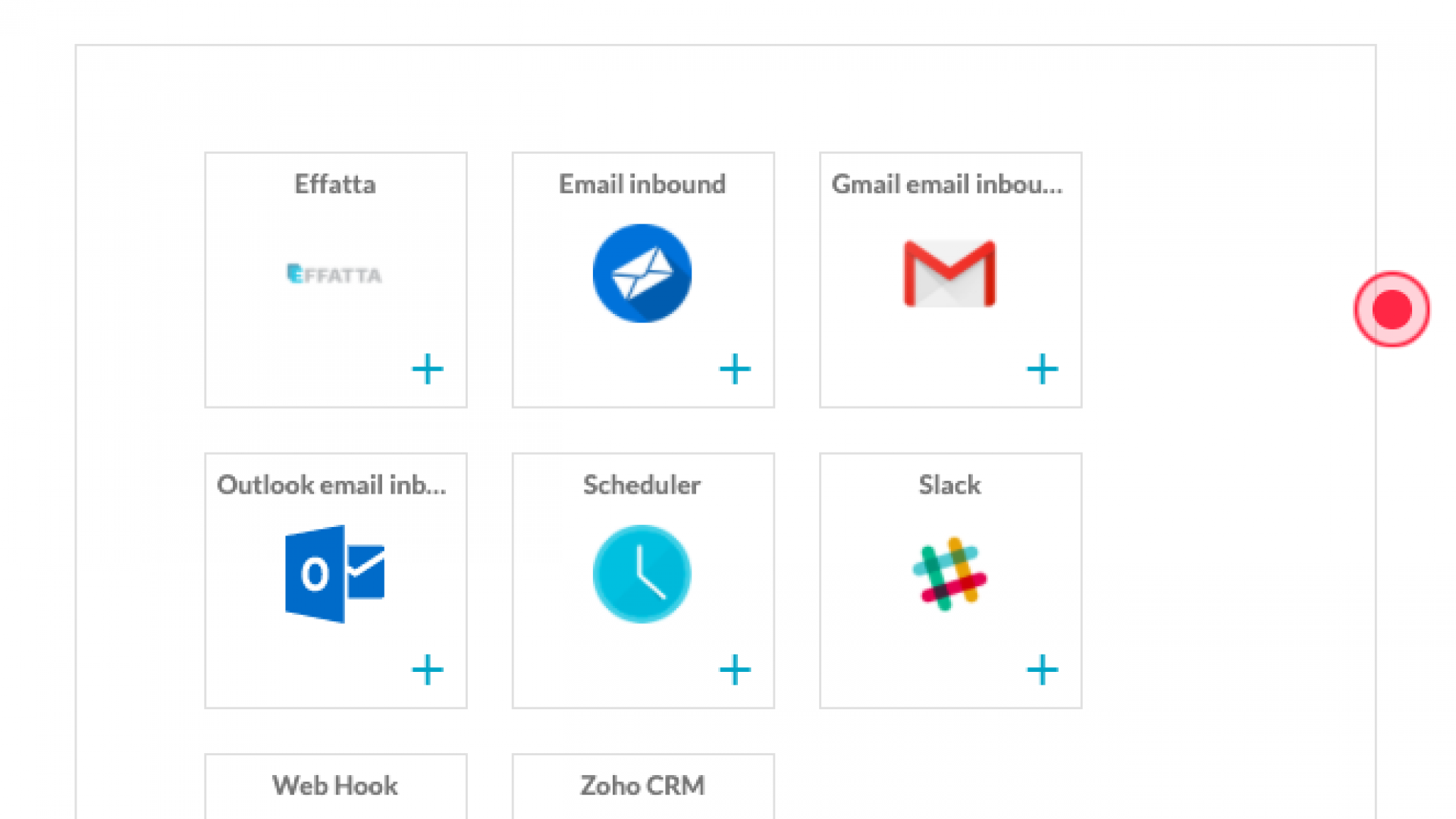 Design processes that better suit your organization and that can better serve your growth!
If you need extra layers of complexity, just add new operations, new premium apps, and much more.
Claudio is ready for everything.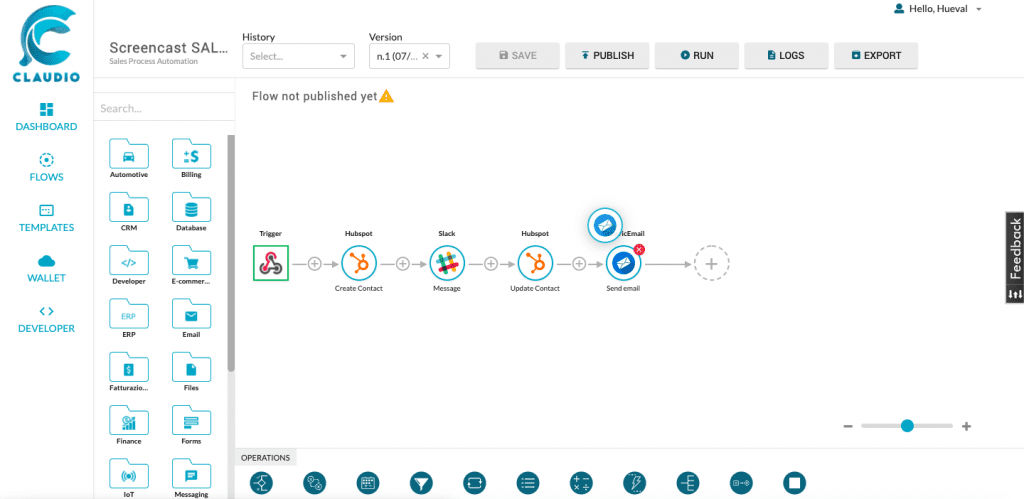 Build automation flows you're satisfied with.
Add new apps at any moment.
Change them when you want.
Make the flow shorter or longer.
Changes after deployment will never be a problem.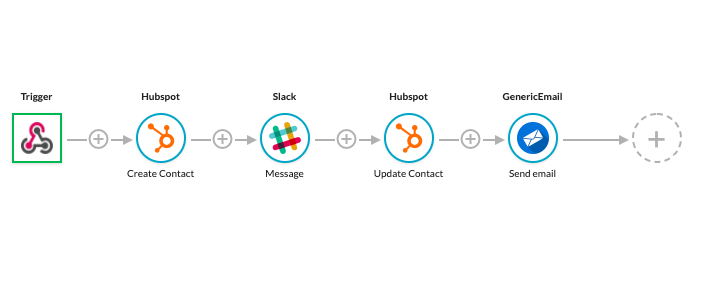 We are in the age of hybrid integration, between two worlds that never met before and are born from different technologies.
On-premise software, installed locally, are increasingly less in number. But those still resisting contain strategic information for a company and will hardly move in cloud.
The creation and implementation of cloud software in companies, is on the rise, even in more traditional companies. This growth need a high quantity of information to work as best they can.
The sensors making up its universe gather an enormous amount of data at an extremely high frequency. Harvesting is not enough anymore. Data need to be synched with all the other pieces of information the company has.
Claudio wants to be a platform for open innovation and development.
This is the reason why we have reserved some sections for pros, that want to develop their own apps, code their APIs, etc.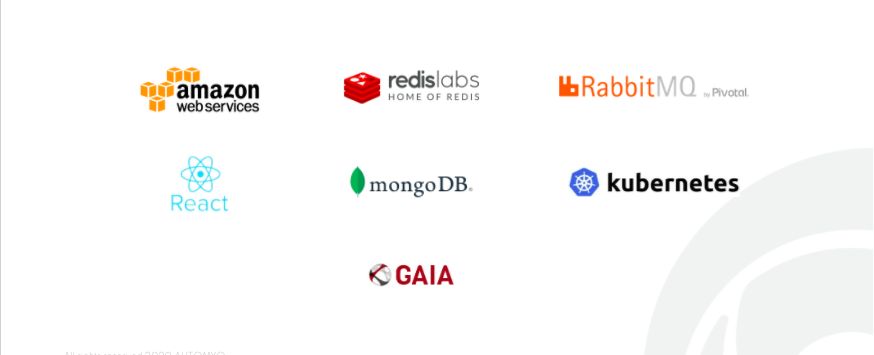 Process.
Your data are safe. Claudio manages only strictly essential information and only for the necessary time to share it to different programs.
Technologies.
For particularly sensitive information, Claudio is designed to add an extra layer of security with blockchain technology (while keeping the same ease of use).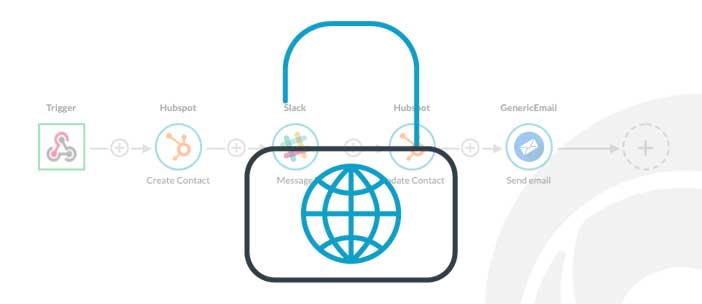 "The most urgent need for companies is an infrastructure which allows a smooth-running flow of information and operations"