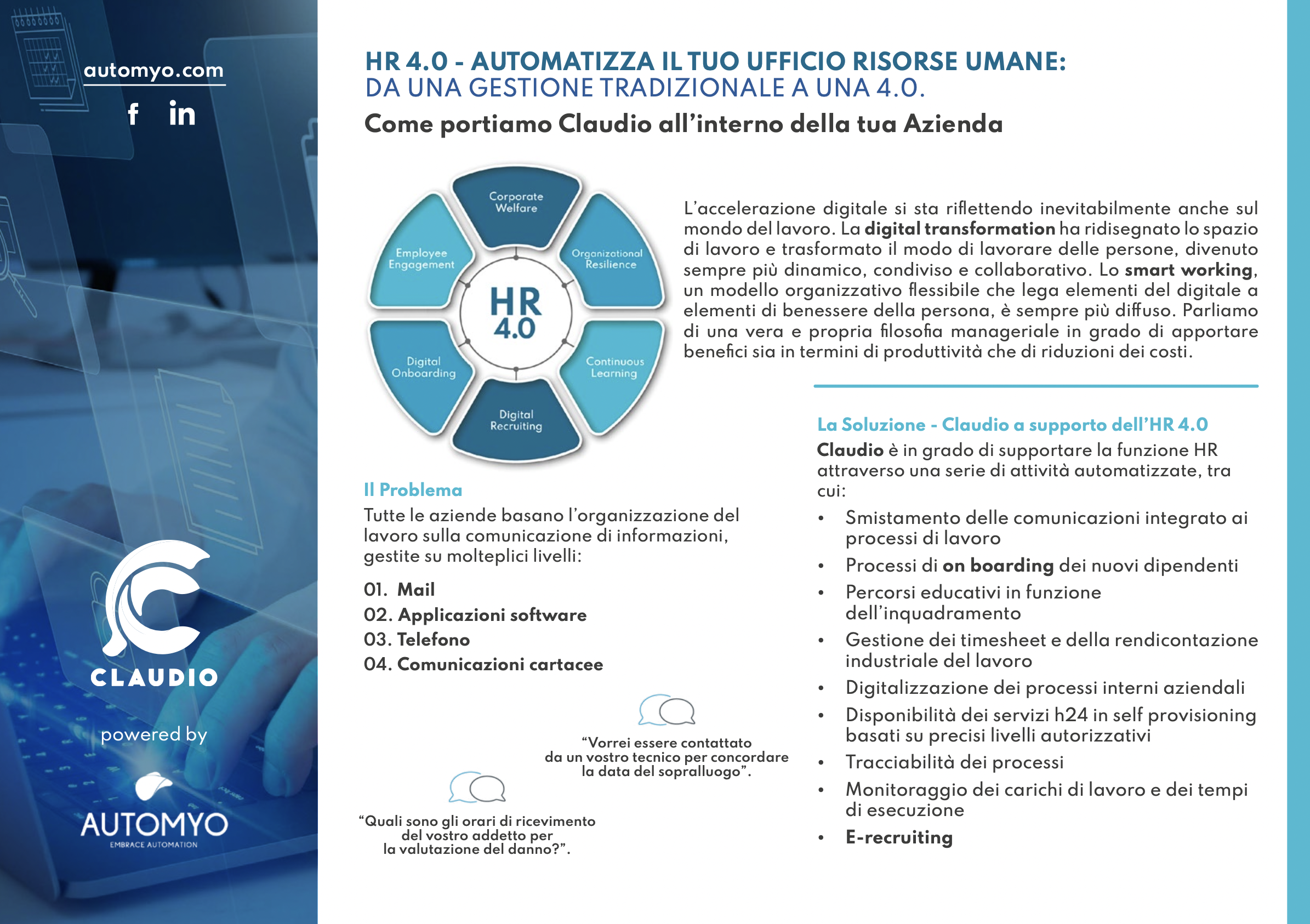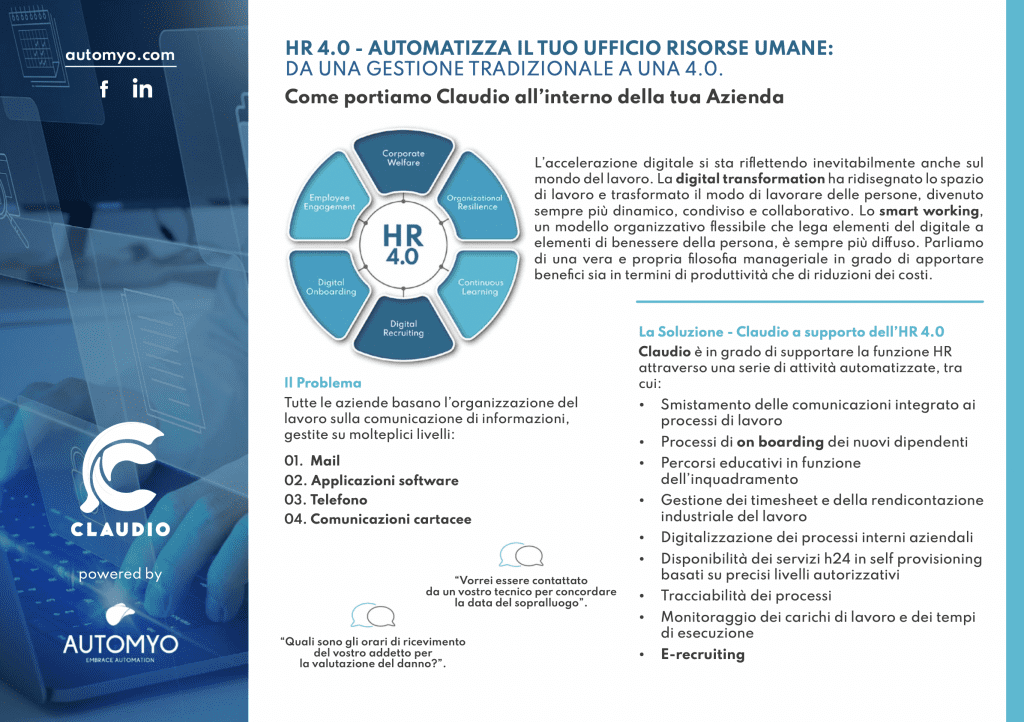 FROM TRADITIONAL MANAGEMENT TO 4.0.
Automate your Human Resources department. Claudio is able to support the HR functions through a range of automated activities, including:
New employee On-boarding processes
Educational pathways according to role
Management of timesheets and industrial labor reporting
Availability of h24 services in self provisioning based on precise authorization levels
Monitoring of workloads and execution times
E-recruiting
Learn how to automate your HR activities.